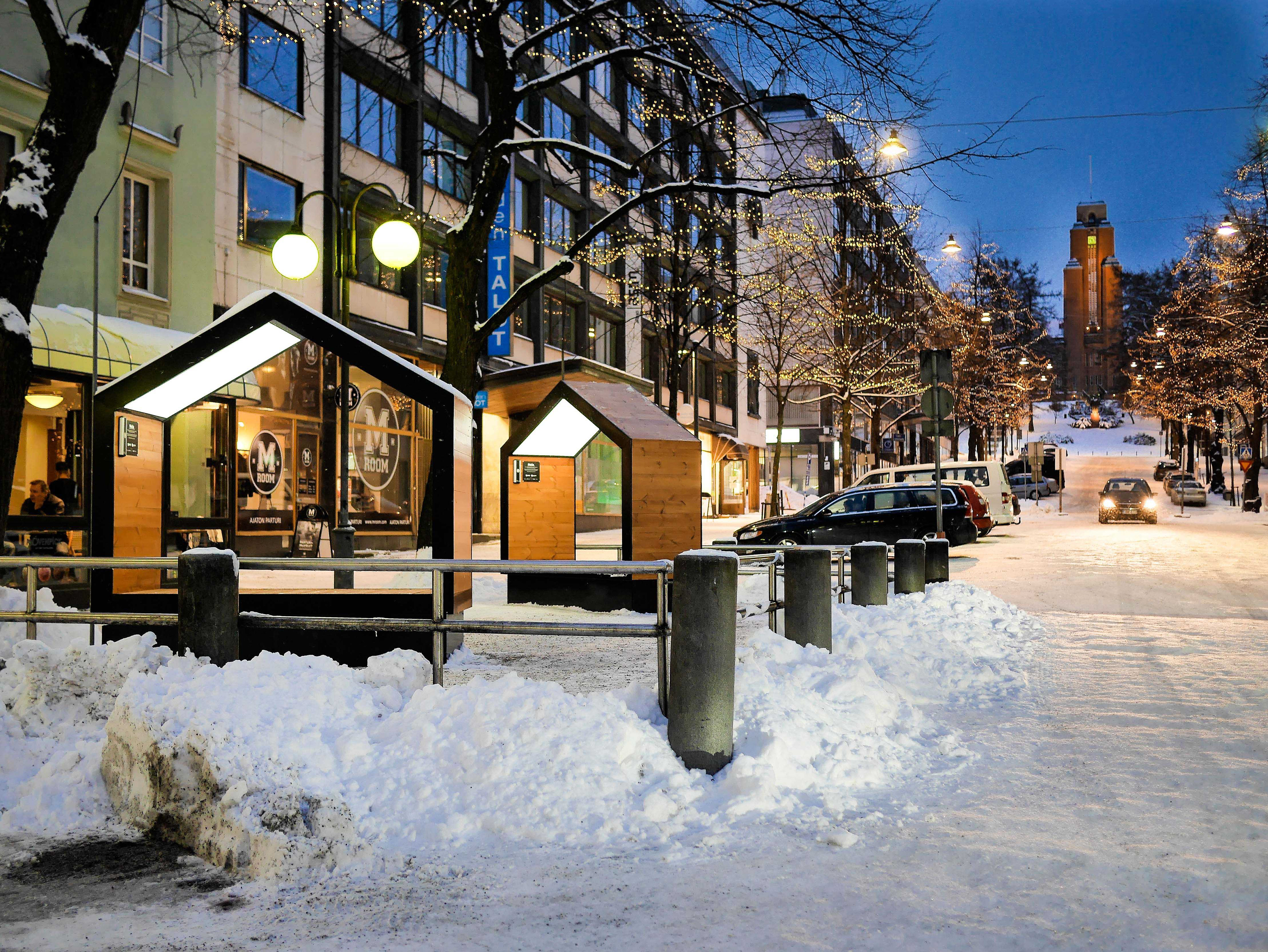 Mokša is a whole new type of street furniture with adjustable lighting. The light can be brighten by the user with a push of a button. Mokša brings light in to the dark Nordic winters and encourages to take a moment to sit down and admire its refined elegance and functional design language. Mokša is a piece of urban furniture that suits not only dark landscapes but also light urban spaces in summertime. The design is unique, giving the location an individual character.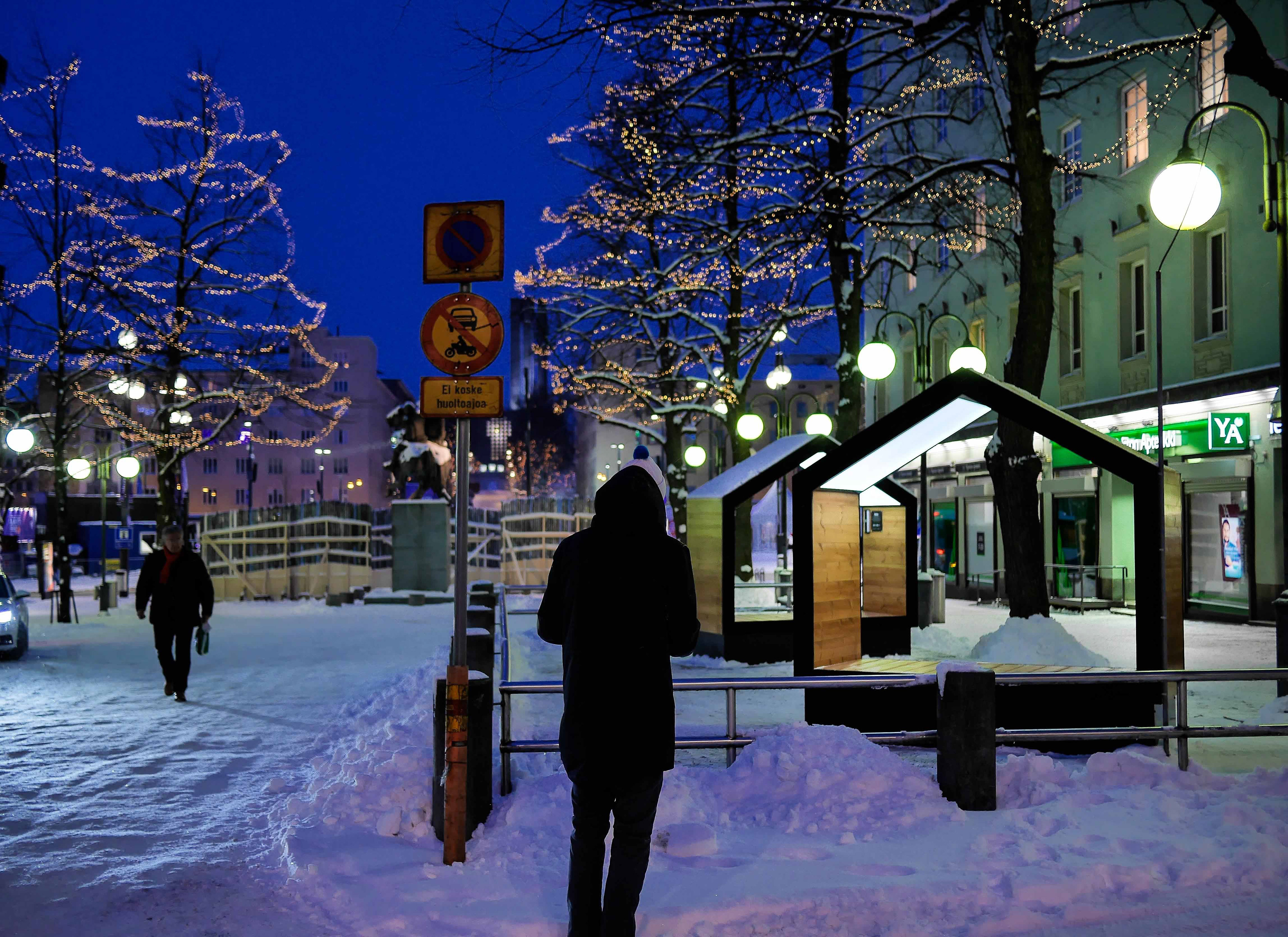 Mokša was launched by Finnish infrastructure company Sito Ltd and outdoor lighting manufacturer Tehomet Ltd in February 2017 during the FIS Nordic World Ski Championships 2017 in Lahti, Finland.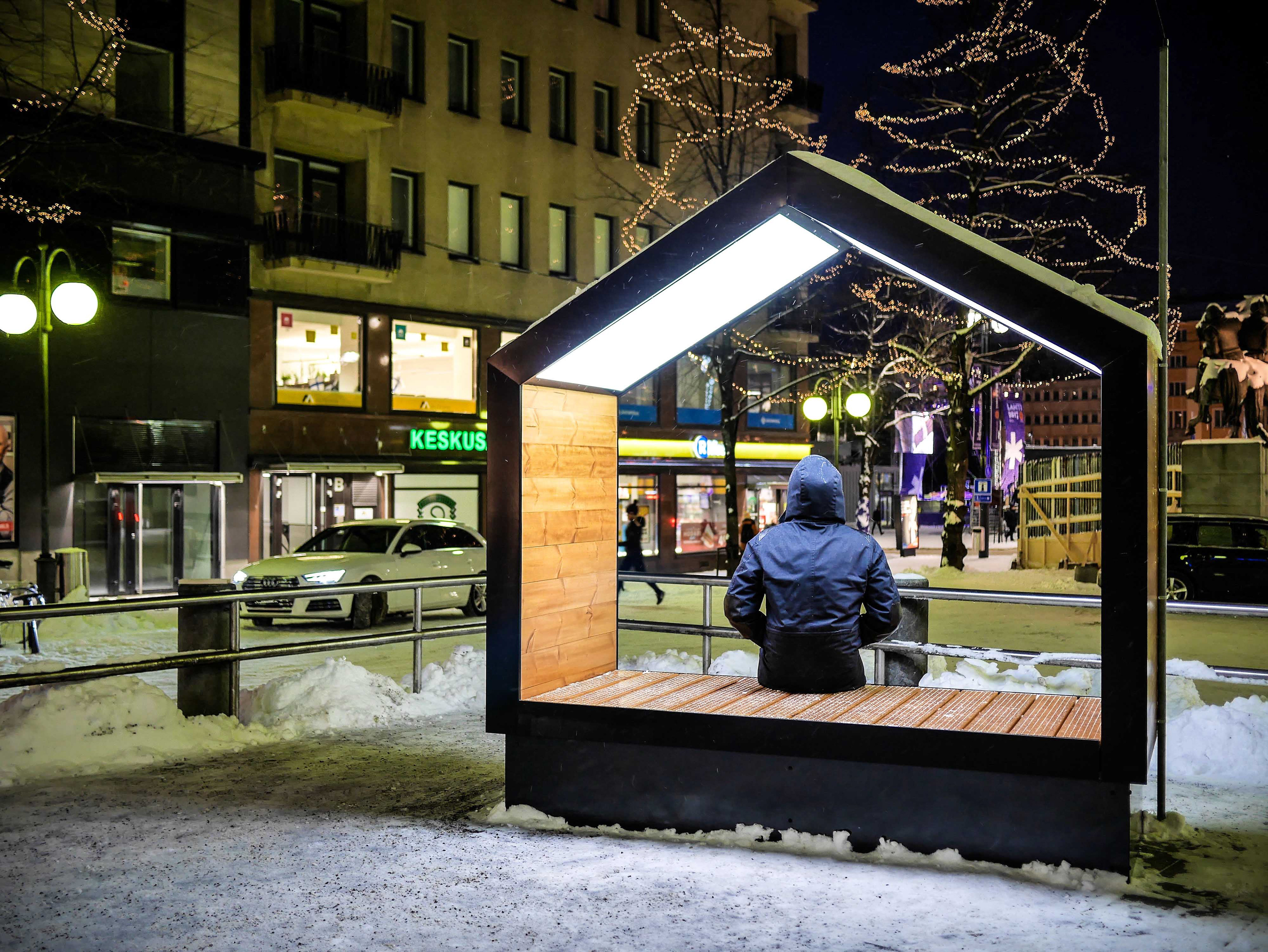 The concept was developed for an innovation competition by Sitos urban designers Simo Lahtinen, Suvi Saastamoinen and Mikko Rikala. The City of Lahti, Lahti Energia and Lahti Region Development LADEC Ltd organized the "Vibrant port road" innovation competition, which Mokša won in spring 2016. The innovation competition sought services and products that enliven the public environment.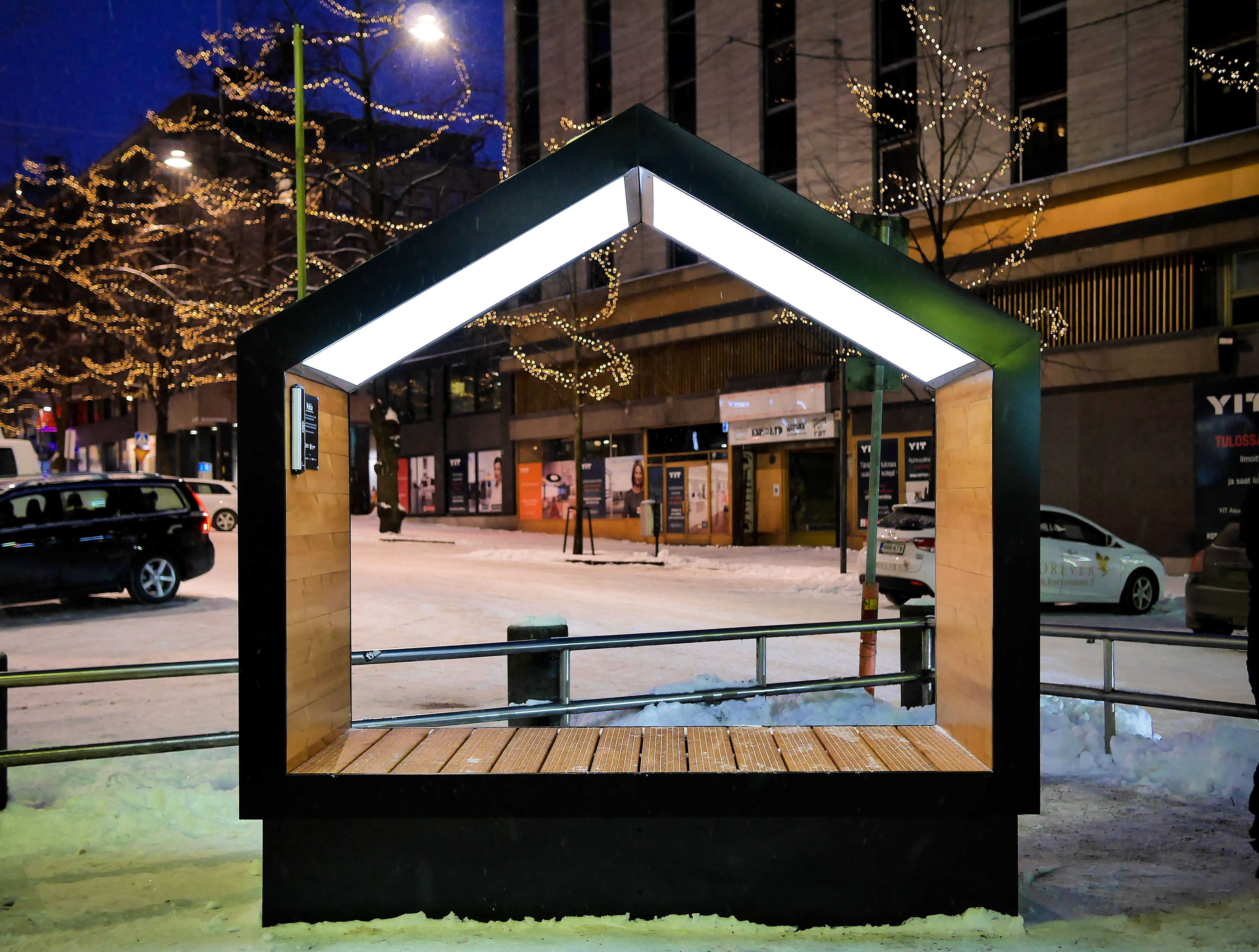 The wooden and steel structure is 2,5 meters high and wide, and 1 meter deep. The thin illuminated light panels are transparent and the beautiful wood surface emits from below. Mokša serves as a meeting place, landmark and a rest area, which creates a beautiful frame for the landscape.