The new wayfinding system for the City of Tampere aims to make the urban enviroment more attractive for residents, visitors and tourists and persuade them to value and contribute to their own urban environment. Good wayfinding is user-driven, accessible, functional and comfortable.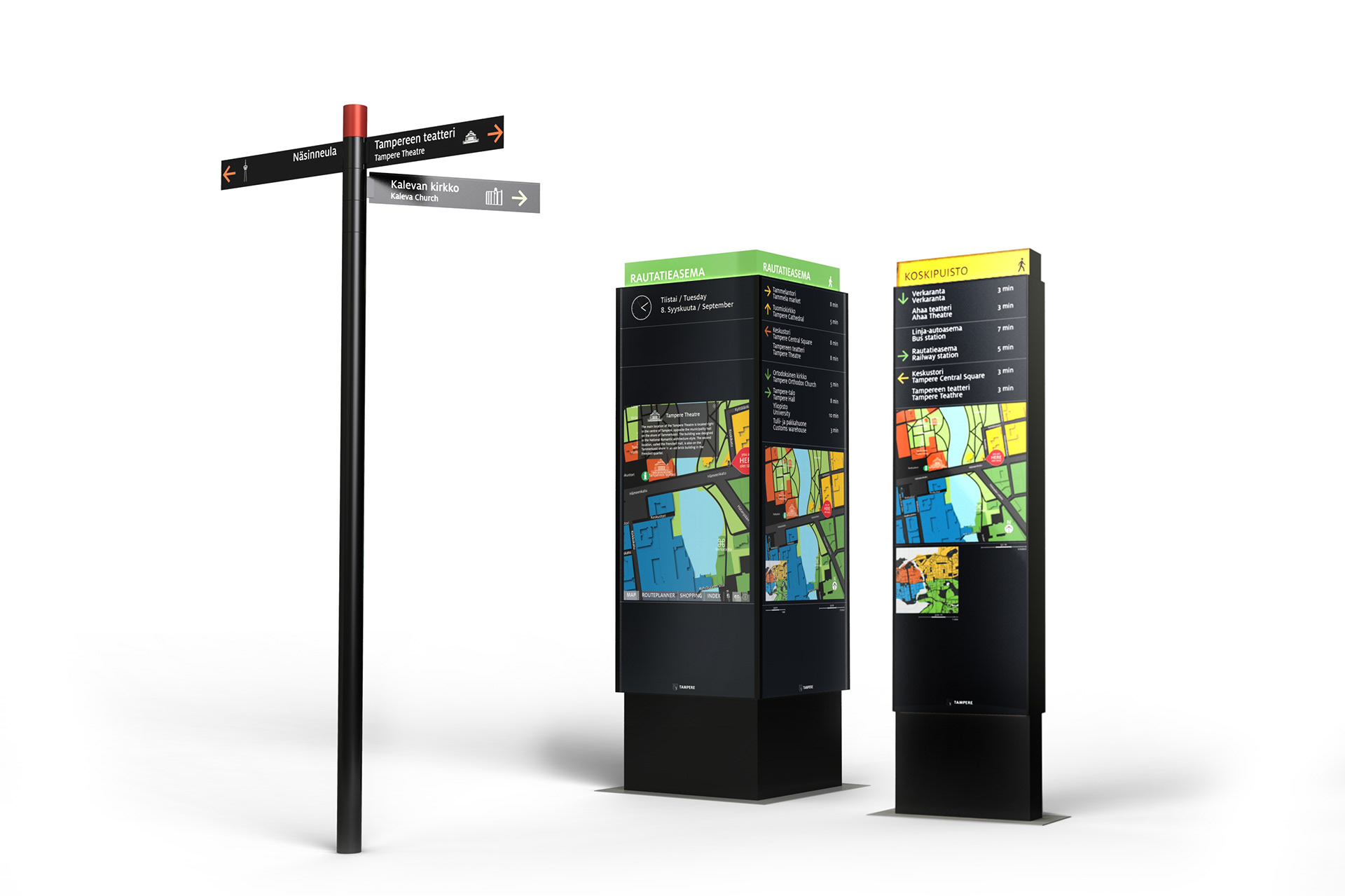 The Tampere pedestrian wayfinding system consists of family of three signage products; extensive digital signage pylon, areal pylon and signage post. All the signs are designed for heads-up orientation.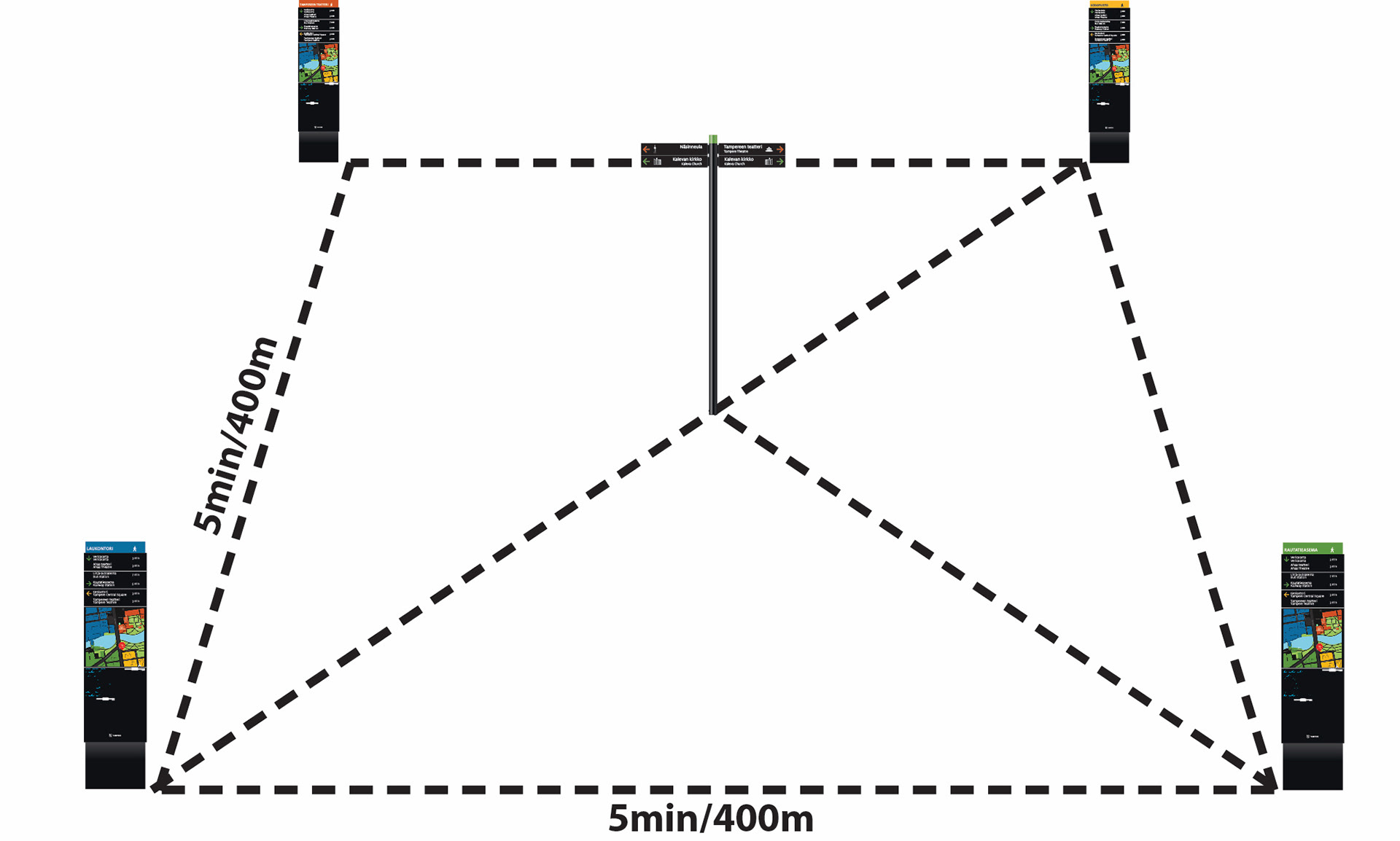 The guided area is divided in four different colours. The colour coding helps the user to signify their presence in the area. 

The areal pylons presents the nearby area within 5 minute walking distance. Information is organized hierarchically, with the areal color on top bar, signifying the presence of a map with the name of the neighborhood. Below is the directional information to nearby destinations, a 5-minute walk map, and a vignette map of the whole guided area.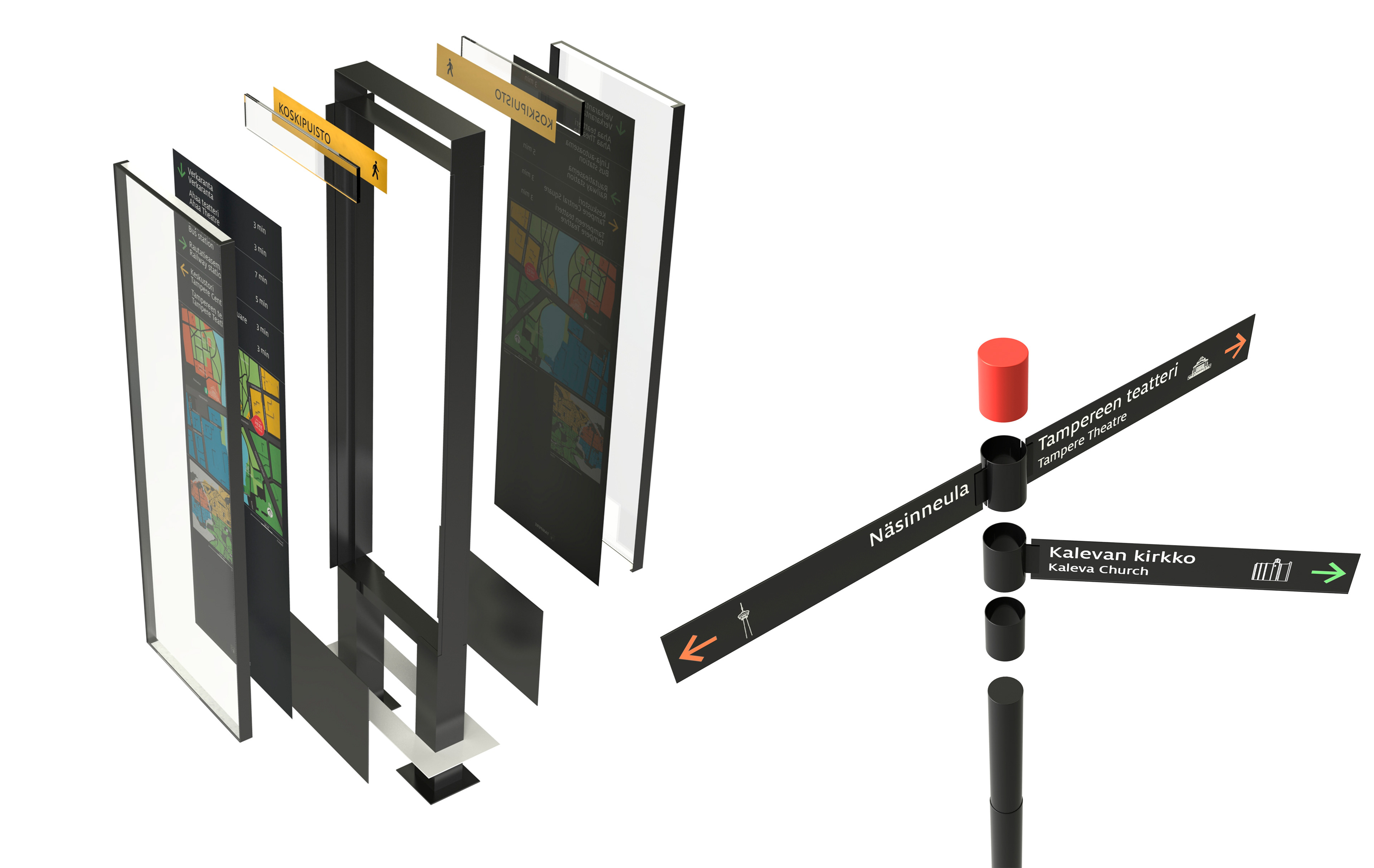 The extensive digital signage pylons are located in terminals to offer the information of the whole guided area. Digital map application give users additional information about the area. Wi-fi technology is also built in.

Fingerpost signs assists the user to follow the chosen path or to explore new interesting destinations.