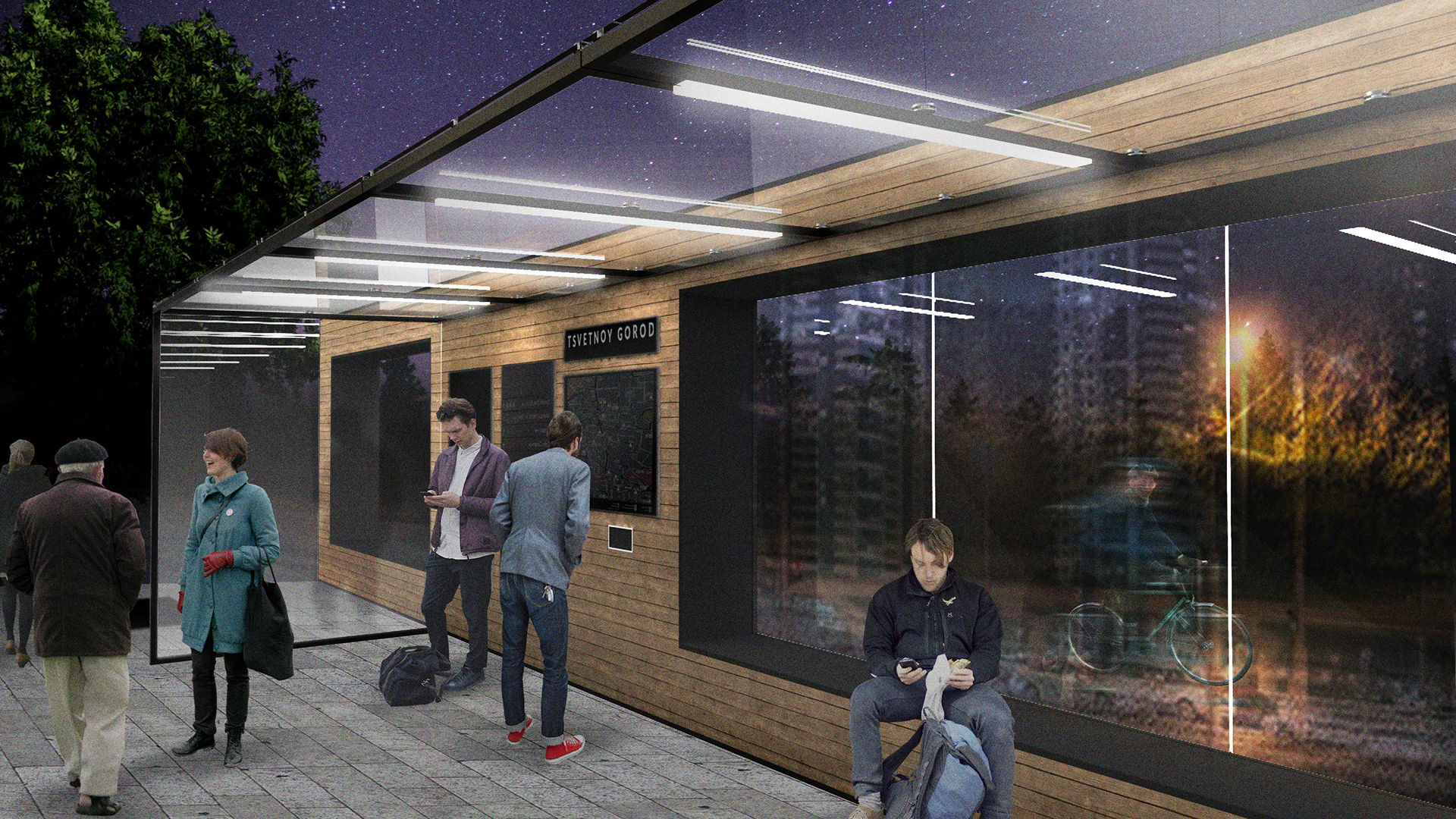 "Passepartout" is a continuum of urban space, an important piece of urban infrastructure and a gate between the city and landscape.
Passepartout was designed by Simo Lahtinen and Suvi Saastamoinen for 'PlatForm', the open young architects' competition for the project of a public transportation station on the territory of  Tsvetnoy Gorod (Colourful City), a residential complex being built by the LSP Group in the Krasnogvardeisky neighbourhood of St. Petersburg. The competition was organised by the LSP Group and Project Baltia magazine
​​​​​​​
Passepartout won the 2nd prize and received the audience congeniality prize based on popular votes at the exhibition and online.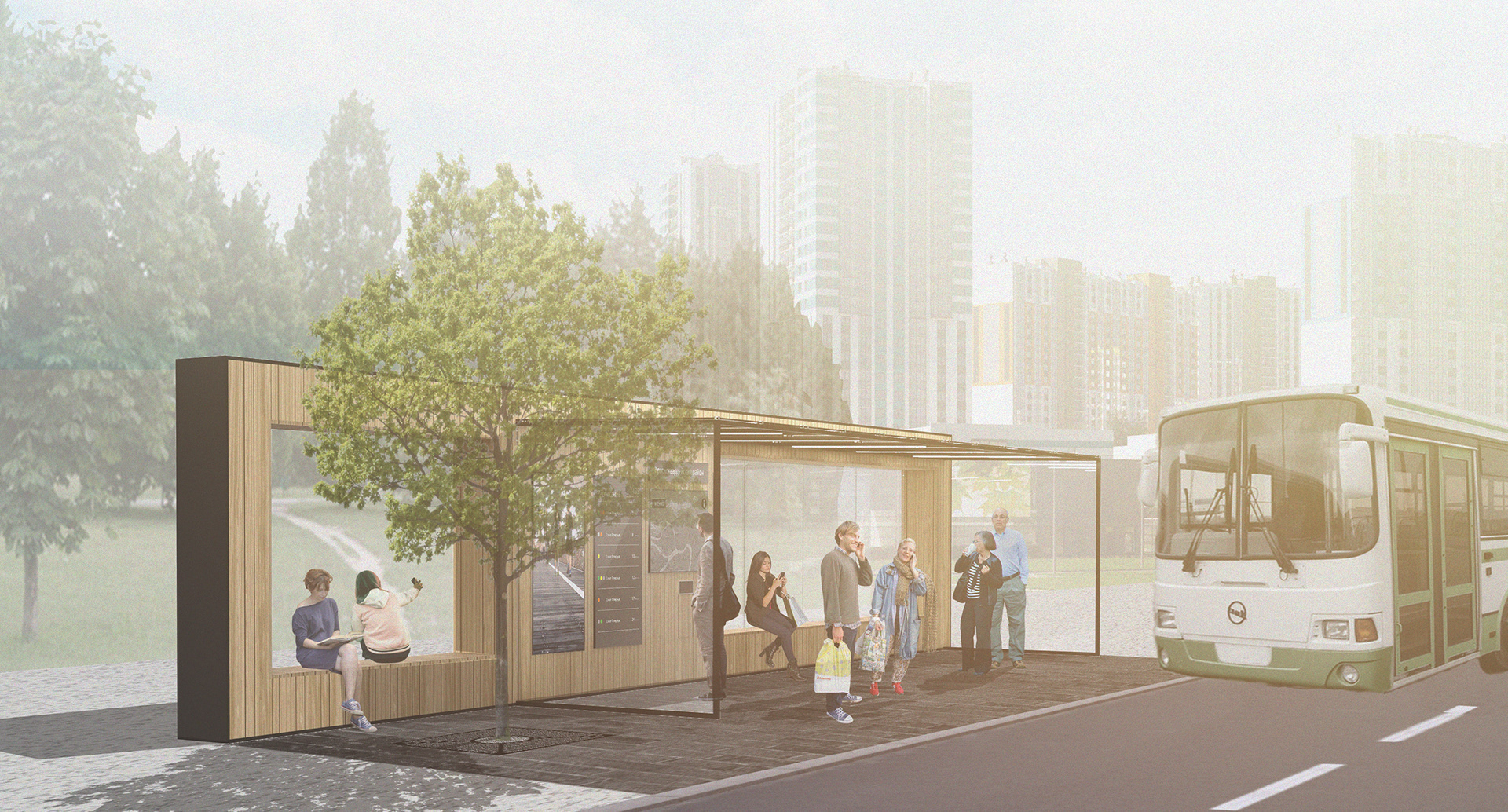 The structure consists of a 3x14 meters sized thick singular wall. The wall is a steel structure with wood-clad surfaces. Weather-resistant accoya-coated natural colored wood is a soft contrast to the dark steel structure.
The hollow wall-structure incorporates all the structures information panels, advertisement boards, interactive screens, electrical outlets and bins. This way the surrounding space remains clean and harmonious and all the information is concentrated on one location.
​​​​​​​
The wall has two big openings that open the structure up to the urban space and pedestrian access. They function as wide seating benches with a small cover. They also transform the wall into a big landscape frame for views to the surrounding environment and from outside to inside the structure.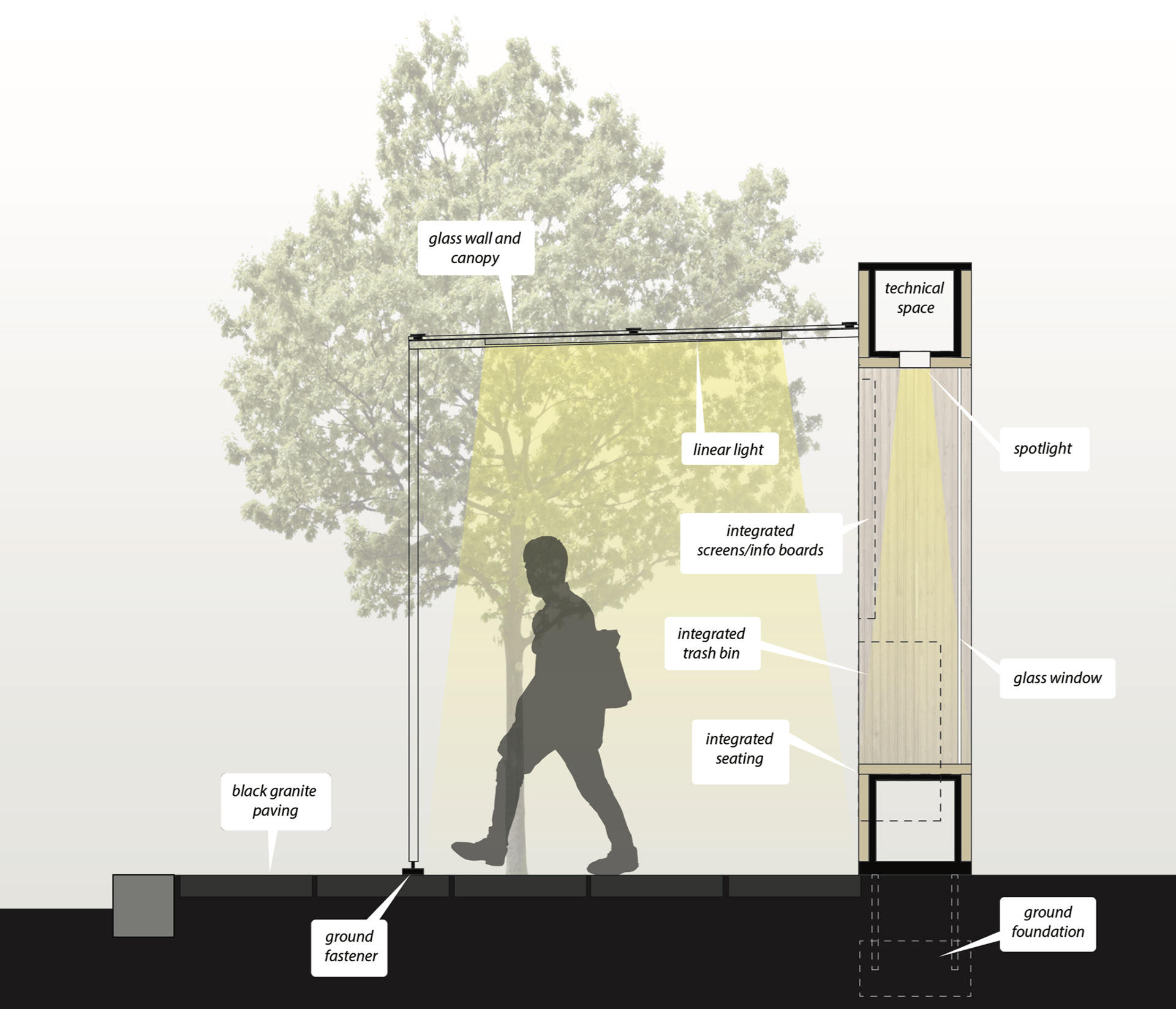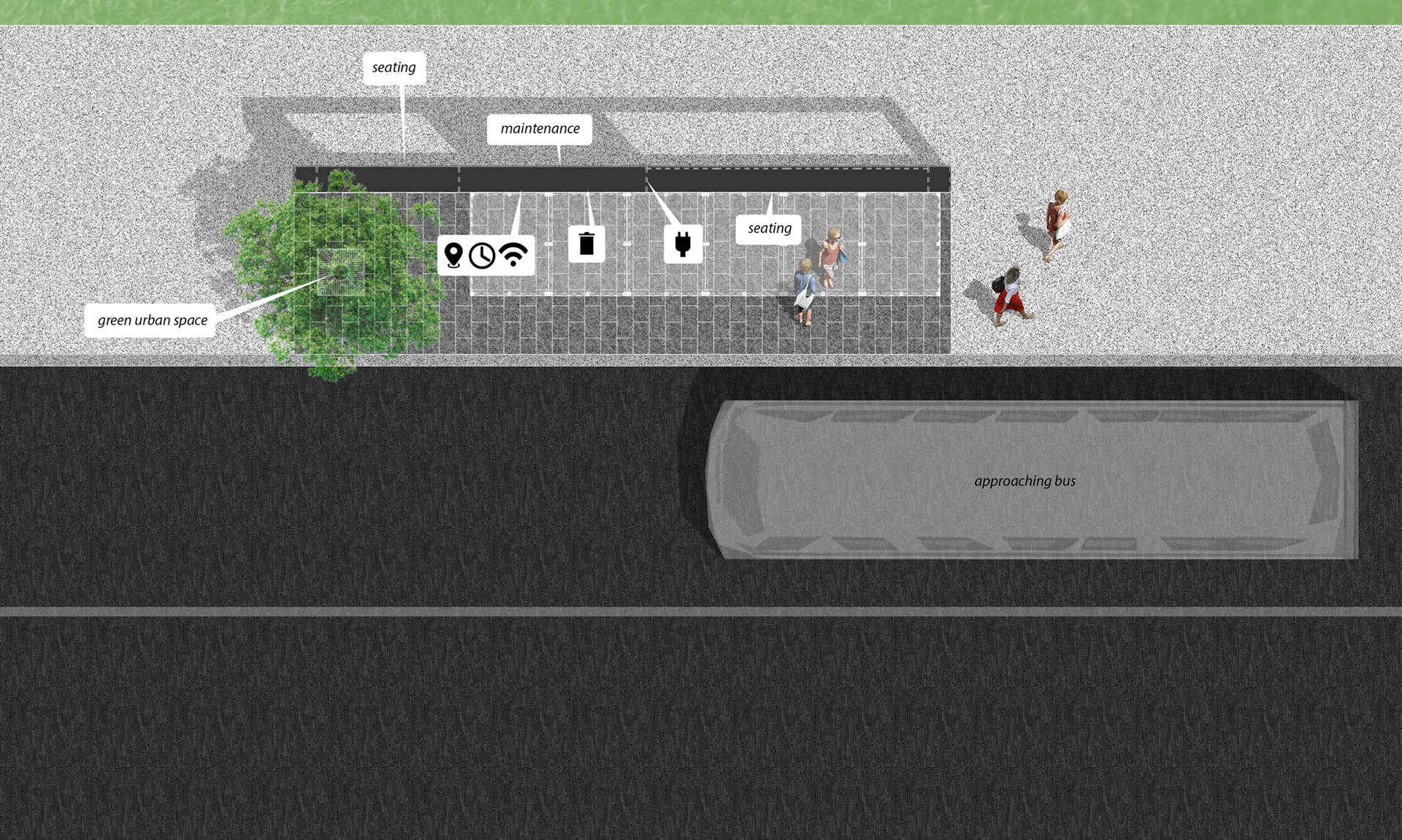 As a contrasting pair to the thick wooden wall the rest of the structure is steel and glass. This pavilion is see-through, which allows the passengers to see the approaching buses clearly, while being protected from rain and wind.
The other end of the structure creates a small outdoor space that incorporates a small tree planting. The tree marks the spot for the structure and "roots" it to its surroundings. This space can also be alternatively modified for seating, bike parking or other functions that might be needed at the bus stop.